Did you know that crooked teeth can cause more than just appearance trouble?
Crooked teeth are a common dental concern that presents both cosmetic and oral health complications. Crooked teeth can impact a patient's self-confidence, and may prevent patients from being able to properly clean their teeth. Patients with crooked teeth often experience excessive wear and damage to their teeth, as well as other TMJ related pain symptoms.
At Findlay Creek Family Dental , we offers full-service orthodontic treatments for patients of all ages . Your dentists in Ottawa south at Findlay Creek Family dental encourage patients to begin orthodontic screenings as young as age 7. Early treatment often allows for conservative treatment that could even prevent the need for braces later in life.
Dr. Anmar provides multi-phase treatments for young patients that show signs of early teeth misalignment. Multi-phase orthodontic treatment is a process that combines teeth straightening and physical changes that happen naturally as children age. Multi-phase treatment maximizes the opportunity to accomplish the optimal healthy, functional and aesthetic result that will remain stable throughout their life.
Book today for your orthodontic free consultation
we incorporates oral appliances, metal braces, and Invisalign for adults and teens when needed for the best long term result. Using the latest in orthodontic technology, we can give you the most effective and efficient results.


Metal Braces
Myobrace
Orthopulse
Early treatment
Multi-phase treatment
Looking for a more conservative treatment option for one or two crooked teeth? We also offer cosmetic dental treatments that can hide the appearance of a single crooked tooth. These options are usually given if we determine that your crooked tooth is strictly a cosmetic concern. Options may include porcelain veneers, dental bonding, and dental crown
Then most people hear the word "orthodontics," they think of a young teenager whose teeth are covered by a latticework of metal. And while there are many orthodontic patients who fit that description, there are alternatives.


As the name suggests, Invisalign clear aligners are made of almost invisible polyurethane plastic. Unlike traditional metal braces, clear aligners are completely removable which means you can take them out for important social occasions, for eating, and, most importantly, for tooth-brushing and flossing — as long as they are worn for the recommended time per day.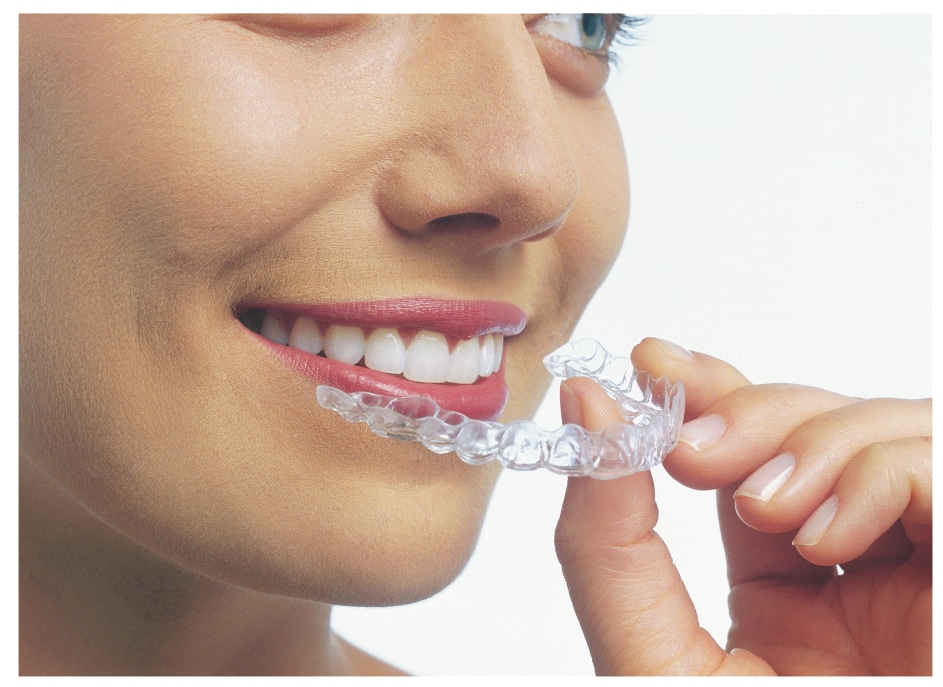 Other benefits of the Invisalign system include:
Comfort—Invisalign's flexible, thin material won't irritate the soft tissues of the mouth.
Discretion—A virtually invisible form of orthodontic treatment might suit patients who may consider orthodontic treatment a private matter, or who don't like the look of metal braces.
Improved Oral Hygiene—Removable orthodontic appliances allow you to clean your teeth much more easily than if you were wearing metal braces.
More Dietary Choices—With traditional metal braces, some diet modifications are required to protect the hardware. With clear aligners, however, you can still bite into an apple or a crispy pizza crust without worry.
Teeth-Grinding Protection—If you grind or clench your teeth, clear aligners can double as thin night guards that will protect your teeth from excessive wear.
Invisalign clear aligners work by applying carefully controlled forces to teeth to move them into a better position.
Here's how it works: Specialized computer software is used to design a plan for moving your teeth into the best possible alignment, broken down into around 12 steps. For each step, "trays" or "aligners" are made to fit over both the top and bottom teeth. The first set of trays is worn for two weeks and for a minimum of 20 hours per day before moving on to the next step of aligners. The process is repeated until your teeth are correctly aligned.
Invisalign for Teens (Clear Aligners)
Two special features have been developed to make Invisalign a more appropriate orthodontic treatment method for teenagers. First, "eruption tabs" hold the appropriate amount of space open for molars that have not fully grown in. Second, "compliance indicators" are built into the material and fade with wear. This allows dentists, parents and the teens themselves to make sure the trays are being worn as prescribed.
Caring for Your Teeth During Invisalign Treatment
One of the main advantages of the Invisalign system is that the trays can be removed to easily clean your teeth. And it will be very important to brush your teeth after every meal or snack so that food and plaque do not get trapped under the aligners and cause tooth decay or gum disease. The aligners themselves will also have to be cleaned regularly, which can be done by brushing them and then rinsing them with lukewarm water.


Also, please keep in mind that wearing clear aligners is very different from wearing braces, but the importance of retaining your post-treatment results is exactly the same. To protect your investment in your beautiful new smile, you'll want to be sure to wear your retainer(s) exactly as prescribed after your treatment is complete.
If you're interested in a more comprehensive approach to oral care and health that highlights the connection between mouth and body, contact us below about our holistic practices and how they can benefit you.