During this COVID crisis and shutdown, we want you to know that our team is here to take care of your dental emergency needs. Our clinic is open for emergencies, We recognize that some individuals may prefer a virtual consultation vs. an in-person one. The majority of dental emergencies can be symptomatically treated and kept in check for several weeks with the use of antibiotics and pain medicine. Many of these cases can be diagnosed through Teledentistry.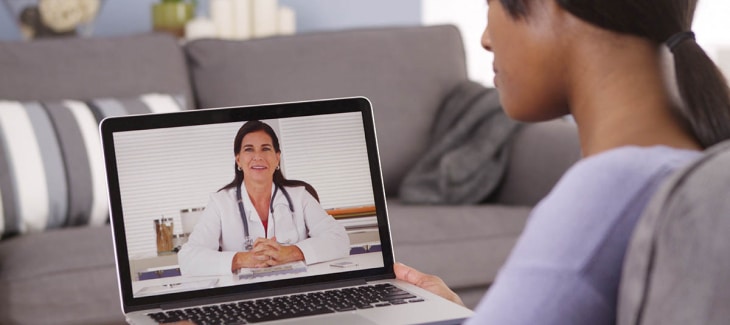 With Teledentistry we can provide the following services:
Diagnosis of Dental Emergency or Concern
Pharmacological management of the Dental Emergency/Pain.
Benefits of Teledentistry
Teledentistry can be conducted from the comfort and safety of your home. We offer a secure platform that meets all privacy regulations. Most dental emergencies can be diagnosed and managed with pain medications during the high risk phase of the COVID-19 pandemic. There is no financial risk. If a diagnosis and pain management aren't possible through Teledentistry and an in-person consultation is required, the consultation fee in person will be waived
Payment can made directly using credit card securely when you select an appointment slot.
The registration process is easy and quick.
The fee for the appointment is $130. If you have dental insurance we will send your claim electronically to your provider. Because this is a new modality you MAY or MAY NOT get coverage from your provider.
You will require a video and audio capable mobile phone or computer.
Please have a picture ID available for identification purposes.
If you are an existing patient please contact the clinic after scheduling your appointment to advise us you have scheduled it so the doctor can review your records and xrays prior to the consultation.
If you are a NEW patient to the clinic, after scheduling your appointment, please contact the clinic to advise us you have done so. We will then direct you to fill out the online registration and medical history forms at least 90 minutes in advance of the appointment so that it can be made available to the doctor prior to the consultation.
In the event a diagnosis cannot be made through virtual consultation (minority of the time) and we need to schedule you for an in person appointment, the exam fee in person will be waived (so as to avoid being double charged)