For those people who want to close the gap.
You may not consider a gap between the front teeth a problem at all. But, if you want to correct it, your options include orthodontics to move teeth closer together and cosmetic solutions like veneers or bonding.
Straightening crooked teeth and aligning your bite doesn't just make for a prettier smile. It can be a key part of improving overall dental health and relieving symptoms like jaw pain. Ask us about our regular and clear braces options.
The benefits of orthodontics are wide-reaching. If you're suffering from crooked or squeezed teeth, you know how difficult they can be to clean. Often, crooked teeth require special floss threaders to get floss into hard-to-reach areas. Teeth that are squeezed together often have areas that are unreachable by brushing.
At Findlay Creek Family Dental, we want to make sure that you have access to every dental service they might need in one place. For us, that means offering in-clinic orthodontic services. This helps to make things simpler for you and your family, and you can have your braces and retainers maintained by the same people who clean your teeth.
Braces can be used to treat the following conditions:
Overbites
Underbites
Misaligned teeth
Crooked teeth
Gapped teeth
Open and deep bites
Narrow maxilla 
difficulty in breathing
While they are most often recommended for adolescents or teens, they can benefit people at any age. You're never too old for braces.
Braces work by gently urging your teeth into their desired positions. Braces are devices that are placed directly on to the teeth to help align and improve tooth conditions. By gently pushing the teeth in the desired direction, they can help to correct overbites and underbites, crooked teeth and other conditions.
While braces are often considered a cosmetic fix, they can also help prevent health problems like decay between crooked teeth from becoming a large problem. They make your teeth look healthier and reduce the risk of dental issues and gingivitis.
Braces are often used in combination with elastics to help align the bite line. This process can allow you to chew more easily, decreasing the separation between your teeth and aiding with a consistent bite.
At Findlay Creek Family Dental, we offer braces for your whole family. We want to help make sure that you're happy with your smile and that your teeth are healthy.
Retainers are often used in conjunction with braces to help with the alignment of teeth. While they are most often used to retain (hence the name) the tooth alignment after braces have been used, they can also help assist in moving the teeth into proper position.
Retainers help to maintain good tooth structure long after braces (or Invisalign®) have been removed. Usually, patients are required to keep wearing their retainers at night, which is usually enough to maintain alignment.
There are also types of retainers that cannot be removed. These are called bonded retainers, and they are permanently attached to the patient's teeth. They are attached behind the teeth so they cannot be easily seen.
Retainers can also be used to shape and mold the jaw and teeth in conjunction with braces. In these cases, Dr Sheema Samarrae and her team at Findlay Creek adjust patients' retainers periodically, urging reshaping.
Cosmetic bonding is one of the least expensive cosmetic dental procedures. Many work plans cover the cost of bonding, so make sure to ask your dentist if you're covered.
Invisalign® is an alternative to braces that is very discreet. A plastic sheath that sits on top of your teeth, the principle is much the same as braces. The sheaths function as aligners that help push your teeth into the proper position. The main benefit to Invisalign is that people are less likely to know that you're restructuring your smile and wearing something over your teeth.
If you'd like to get braces but don't want metal wires in your mouth, Invisalign may be the option for you. Because Findlay Creek is committed to giving you and your family a wide array of orthodontic treatment options, we offer Invisalign and are trained in its use.
How long does the procedure take?
Functional orthopedics are a way to prevent future problems with tooth and jaw positions by adjusting the jaw and the teeth themselves. It is usually recommended for younger patients, as they stand the best chance of benefiting from it.
This treatment often makes use of orthodontic appliances to reshape the jaw on a muscular and skeletal level. Well-timed therapy can help patients avoid the following problems:
Poor sleep habits
TMJ pain
Sleep apnea
Buck teeth
Small lower jaws
Open bite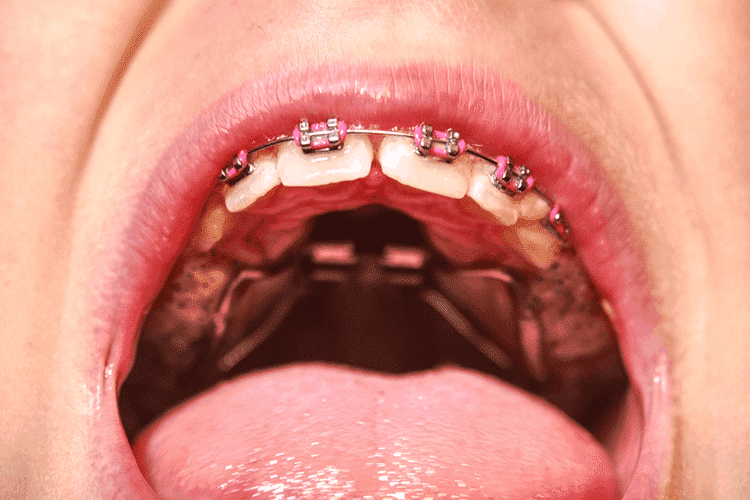 If you're interested in a more comprehensive approach to oral care and health that highlights the connection between mouth and body, contact us below about our holistic practices and how they can benefit you.