Your teeth are like your laundry: The right approach will remove many stains. Foods, medications, tobacco, and trauma are some of the things that can discolour your teeth. Your best option for whitening is through your dentist who can use a whitening agent and a special light for excellent results.
Over time, all teeth darken. It's a fact of life. Our teeth are a record of everything we put in our mouths. The foods we eat and the drinks we consume stain our teeth. Blueberries, coffee, green tea—all of these things contribute to the darkening of teeth.
While having yellowed teeth doesn't necessarily mean that your teeth are unhealthy, you might want to make sure that your teeth look as healthy as they can. After all, a smile full of pearly whites often looks healthier than darkened, yellowed teeth.
You may be considering over-the-counter teeth whitening solutions. Sometimes these work, but more often their results are inconsistent.
That's why Findlay Creek family Dental offers professionally supervised teeth whitening. We set you up with a complete whitening plan to help brighten up your smile.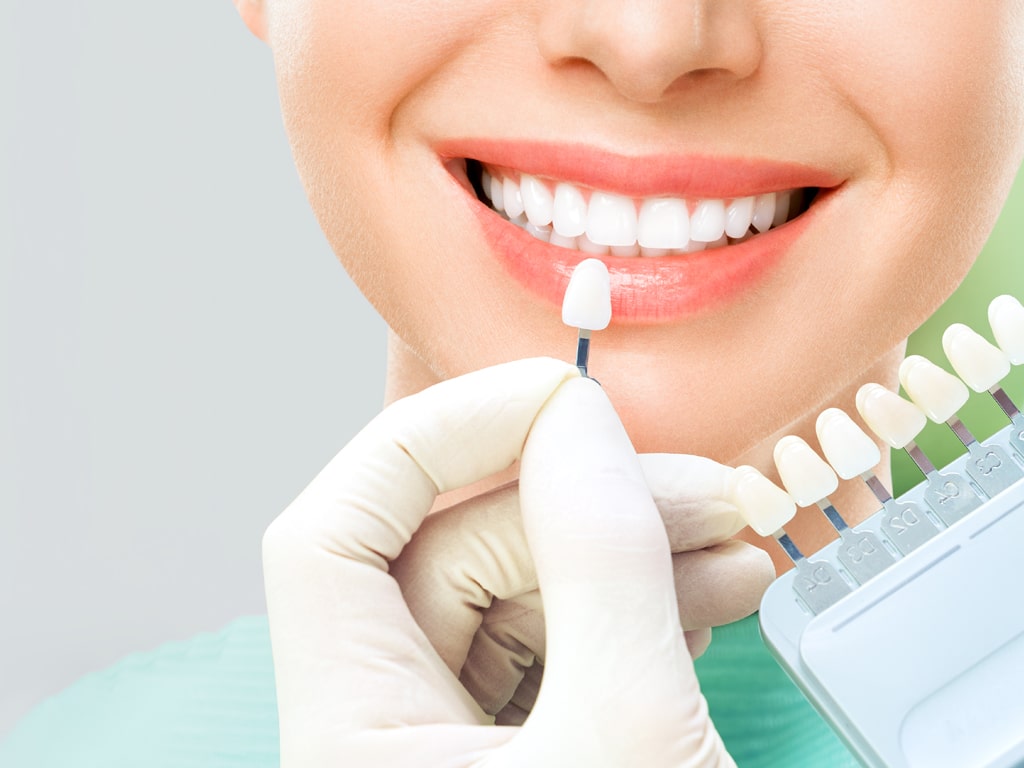 At Findlay Creek Family Dental, we use the Spa-Dent® whitening system. This high tech system uses LED lights to kick-start the whitening process in the dentist's chair. This is often used in combination with our home whitening kits.
Our whitening options are:
Pola In-office whitening
Home whitening
A combination of both
At Findlay Creek Family Dental, we'll explain the advantages and disadvantages of all the systems to you, ensuring that you're fully informed before you make a decision.
Findlay Creek Family Dental offers in-office whitening with the Pola Office System.
polaoffice+ is 33% faster than other dentist-only whitening products available on the market today. The Pola office whitening system is an in-office appointment where Dr. Samarrae and team will administer the product to ensure patient safety during the application process.
What to expect at your Pola In-Office Whitening Appointment
Smile! It's time for your photoshoot, We begin your whitening appointment by taking a close up photo of your teeth. Why? We do this to show you how effective and awesome the Pola in-office treatment is and so that you can have before and after photos as well to see the difference in shades.
Dr. Samarrae will use the Pola shade guide to identify your tooth colour. She will also use this scale to estimate how many shades whiter you want your tooth. Each type of whitening utilises a unique application technique to protect your tooth and gums during the whitening process and long term. Some products contain features that actively protect your tooth and gums during the process, and these can be beneficial as they enable you to achieve the desired whitening effect without incurring damage to your tooth or gums.
We will then take impressions for your whitening trays to bring home to continue whitening your smile.
Dr. Samarrae will then begin to apply a series of whitening gels and use an ultraviolet light to begin the whitening process. Once she has finished this we will take another photo of your teeth so that you can see the amazing results!
How long will my appointment be?
The Pola office whitening treatment on average takes 2 hours to complete in office. It is pain-free and most patients even fall asleep during it!
For more information watch our video.
If you're interested in a more comprehensive approach to oral care and health that highlights the connection between mouth and body, contact us below about our holistic practices and how they can benefit you.